Believed to have originated in the 1800s, ginger molasses cookies are an old-fashion yet delectable treat. While typically associated with holidays and autumntime festivities, these delicious and slightly spicy cookies can be enjoyed year-round!
Are you searching for a simple recipe for chewy ginger molasses cookies? If so, you're in luck! Below you'll find an ingredient list and the steps you need to take to make your own batch, today! Just keep reading.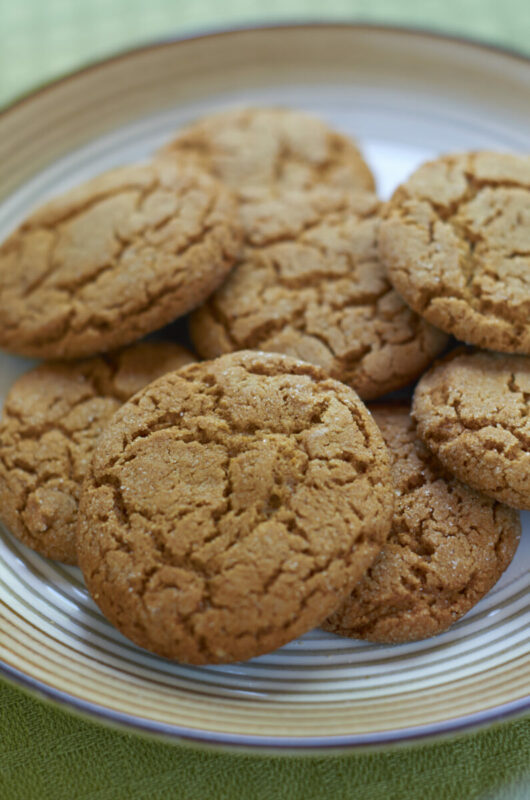 Ingredients for 2 Dozen Ginger Molasses Cookies
1/3 cup of molasses
1/2 teaspoon of fine salt
1/2 teaspoon of ground cloves
1 teaspoon of ground cinnamon
1 large egg
1 cup of sugar
1 stick of unsalted butter, at room temperature
2 teaspoons of ground ginger
2 1/4 cups of all-purpose flour
5 Steps to Chewy Ginger Molasses Cookies
Step 1: Preheat your oven to 375 degrees Fahrenheit / 190 degrees Celsius. While your oven warns, line two baking sheets with oven-safe parchment paper.
Step 2:  Gather your ingredients and grab a medium-sized or large bow. Begin whisking the ingredients together. Add the flour, cinnamon, baking soda, cloves, ginger, and salt together. Whisk well then set the bowl aside.
Step 3: In a separate bowl, mix your butter and sugar together. Note: for best results, use an electric mixer on a high setting for 1-3 minutes. Then add molasses and a larger egg then whisk the mixture for about 3 minutes. Finally, add the flour mixture and blend the ingredients together using your electric mixer on a low setting.
Step 4: Once the ingredients are well blended, roll rounded spoonfuls of your ginger molasses cookie dough into balls. Place each cookie dough ball an inch or so apart on your parchment-paper-lined baking sheets.
Step 5: Bake cookies for 13-15 minutes or until they are golden brown. For best results and to avoid crumbling your cookies before they are cooled, allow the cookies to cool down on the baking sheet for 5-8 minutes before moving them to a wire rack to cool completely.
Ginger Molasses Cookies vs. Ginger Snaps: What's the Difference?
Ginger molasses cookies and Ginger Snaps are terms that are sometimes used interchangeably. However, they are two different variations of a cookie.  Ginger snaps are a variation of traditional gingerbread cookies and can be characterized by how thin and crispy they are. Ginger Molasses cookies use many of the same ingredients but they are usually thicker and have a much chewier texture than ginger snaps.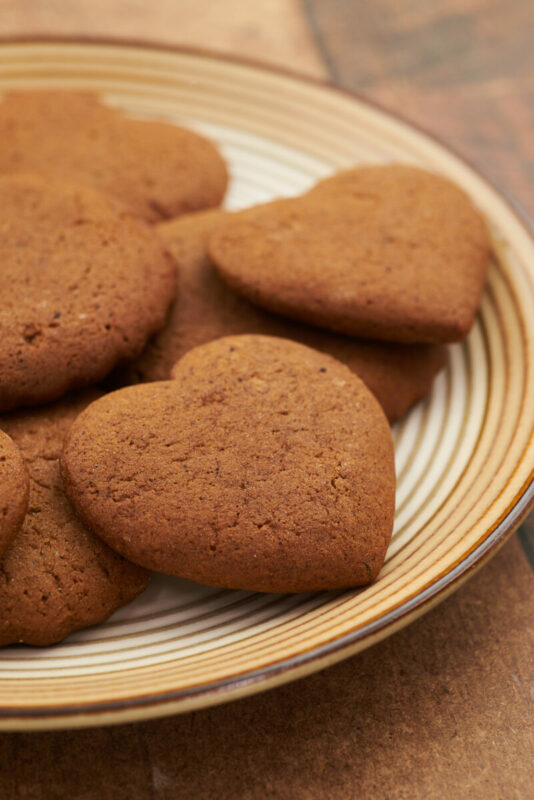 How to Store These Scrumptious Cookies
Ginger molasses cookies can be stored in an air-tight, food-safe container for 7 days. Place baked cookies in the dry container and set them on your countertop for up to a week or until you eat them all, whichever comes first.
Unbaked ginger molasses cookie dough can be placed in an air-tight container and stored in the fridge for 3-5 days before baking.
How to Freeze Ginger Molasses Cookie Dough
If you don't plan on baking your ginger molasses cookies anytime soon, consider freezing the dough and baking them later. These delicious treats can be kept frozen for up to 2 months and enjoyed at your convenience during that time!
To freeze ginger molasses cookie dough, form the dough into a square or rectangular shape. Cover the cookie dough with plastic wrap before placing it in a freezer-safe bag. Then place the bag in your freezer.
When you are ready to enjoy the cookies, remove the dough from your freezer. Thaw the cookie dough out until it is defrosted but still has a bit of firmness. Roll it into small balls, place on a baking sheet, bake and devour!
3 Reasons Why Your Ginger Molasses Cookies May Not Crack on Top
Ginger molasses cookies are known for their chewy texture and crackled tops. If you need to troubleshoot with your latest batch, the information listed below might come in handy. Here are 3 reasons why your ginger molasses cookies may not crack.
The cookies were placed in an oven that was not pre-heated. Preheating is very important. If the temperature was fluctuating as the cookies were baking, they may not crack on the top.
The butter and sugar may not have been blended well enough. When the sugar and butter are whipped well, the butter is aerated, which encourages the cookies to crack as they bake.
The baking soda that was used may have been a bit stale. Baking soda helps the ginger molasses cookies rise. If you worked with stale baking soda, your cookies may not crack like you expected them to.