Sugar cookies are a timeless treat enjoyed by many Americans – which is no surprise considering the fact that sugar cookies were created by early settlers of modern-day Pennysylvania in the 1700s.
Back then, baking sugar cookies took much more work than it does today. Nowadays, delicious sugar cookies can be made and devoured in no time! Don't believe us? Just keep reading. Below you'll find a simple yet yummy, 3-step sugar cookie recipe you'll want to share with your family and friends!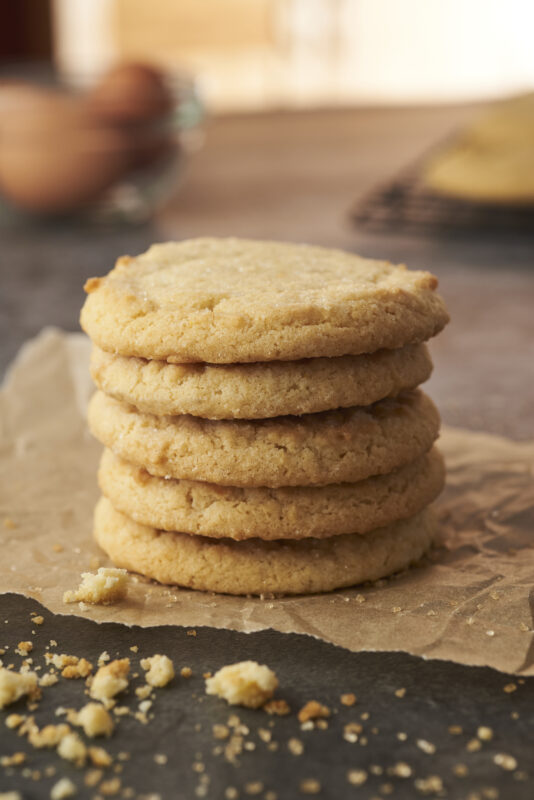 Ingredients for 4-Dozen Sugar Cookies
1 egg
1 cup of softened butter
1/2 teaspoon of baking powder
1 teaspoon of vanilla extract
1 teaspoon of baking soda
1 1/2 cups of granulated sugar
2 3/4 cups of all-purpose flour
serving size: 48 sugar cookies
3-Steps to Delicious Sugar Cookies
Step 1: Preheat your oven to 375 degrees Fahrenheit / 190 degrees Celsius. While your oven warms, grab a small bowl and mix the flour, baking soda, and baking powder together. Then, set that bowl aside.
Step 2: Grab a larger bowl and add your softened butter and sugar to it. Mix those ingredients until you get a creamy consistency. Add an egg and a teaspoon of vanilla extract. Then gradually blend in your dry ingredients.
Step 3: Once your dough is prepared, roll rounded spoonfuls of it into balls. Place the cookie dough balls on an ungreased baking sheet. Bake them for 9-10 minutes in the oven, or until they are golden brown.